The largest natural lake in England, Windermere is the perfect place to explore the beautiful Lake District National Park. From relaxing in awe-inspiring scenery, active adventures, family attractions to historic sites and gardens, there is something to float everyone's boat!
A UNESCO World Heritage Site, the landscapes in the Lake District Park are incredible - its lakes, tarns, fells, becks, waterfalls and forests have inspired many writers, poets and artists. Arthur Ransome based his book 'Swallows and Amazons' partly on Windermere lake and partly on nearby Coniston Water. In spring and summer, the air is filled with bird song and the rolling pastureland is dotted with sheep and lambs. Autumn is also a wonderful time to visit with stunning natural colours warming the forests and the fells. The Lakes framed by the lofty Langdale Pikes look even more beautiful in winter, especially when there are also real ale pubs with crackling log fires to enjoy. 
Windermere has both short easy-access walks, longer routes and some classic Lake District summits with views over the lake. A short walk from Bumble Choo cottage takes you to Orrest Head, an outstanding viewpoint. It was the first 'summit' in Lakeland visited by Alfred Wainwright, author of the famous guidebooks. Other popular nearby destinations  are Coniston, Rydal and Grasmere, all with their own smaller lakes of the same names, and within easy reach by car or public transport. Why not take an open top bus on a short trip to Grasmere where you'll find Sarah Nelson's famous Gingerbread Shop. Close by is St Oswald's Churchyard, the resting place of Romantic poet William Wordsworth. Hawkshead, Sawrey and Troutbeck and the majestic Langdales are all close by. You can also easily branch off and explore Ullswater, via the dramatic Kirkstone Pass, or Langdale, Hawkshead and Coniston Water.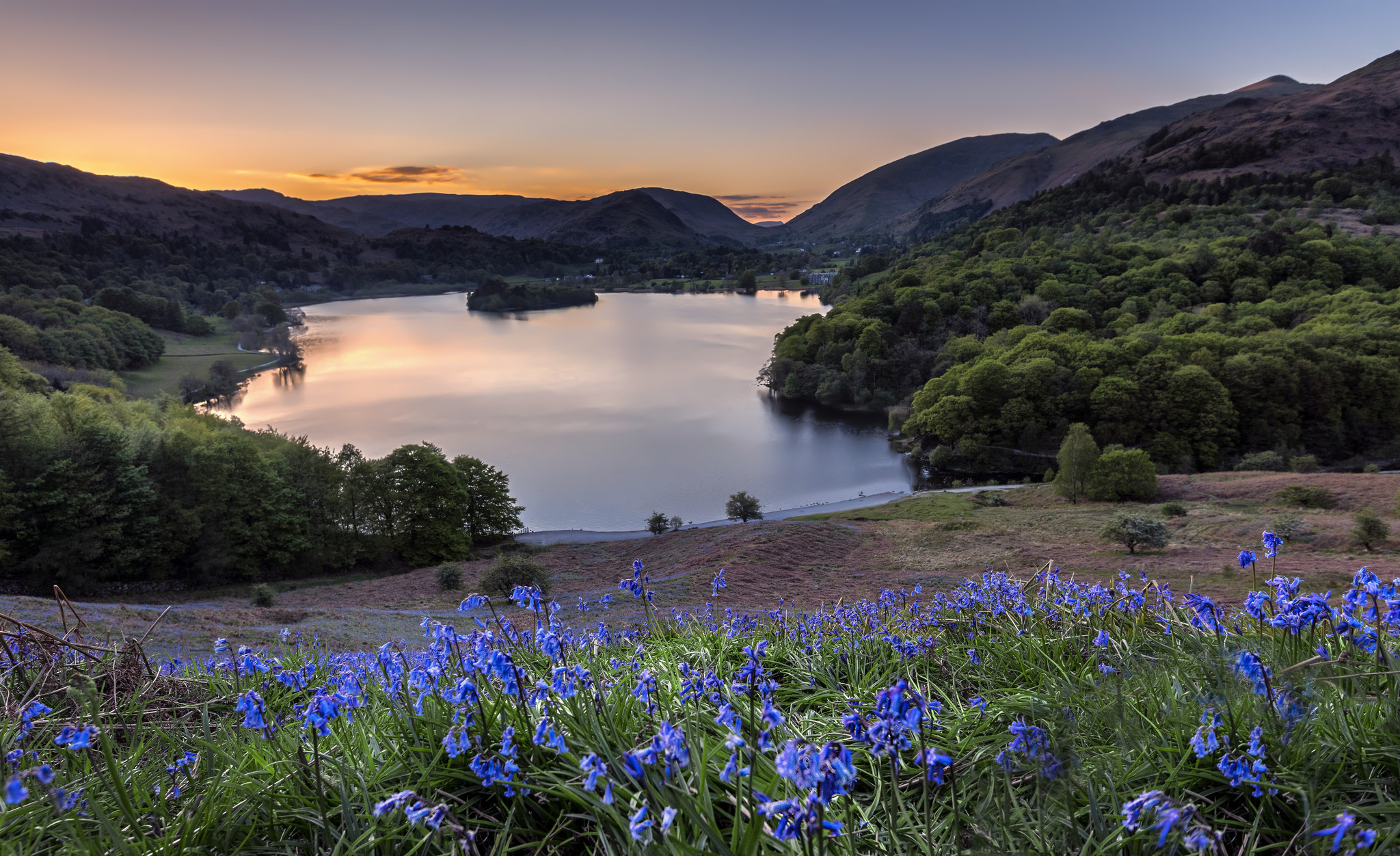 For those wanting an active holiday, Windermere is a prime destination. From cruise boats, to motor boats, rowing, kayaking and canoeing, paddleboards, sailing and swimming, there are multiple ways to get out on the water and enjoy the lake. There are several marinas and sailing and windsurfing centres on Lake Windermere's shores and a large selection of Adventure Activity companies, guides and instructors for all abilities based nearby. Steamers and launches also operate from Bowness Bay to Waterhead at Ambleside, and Lakeside at the southern end. There are also plenty of activities on dry land, with nearby options for balloon flights, golf and horseriding. The western shore of Windermere and Grizedale forest are particularly good for family-friendly cycling.
In Windermere village you can enjoy boutique shops, galleries, tempting cafes, restaurants and bars. The Little Ice Cream Shop around the corner from Bumble Choo cottage is well worth a visit, serving very generous scoops of home made iced cream. Many of the local countryside sporting fairs, such as Ambleside Sports are held in summer, while autumn is the season of local food fairs. For competitive groups we also recommend the Cliffhangerrooms escape room at the southern tip of the Lake. In nearby Bowness you can also find the Royalty Cinema and Laundry Theatre.
The local area is fantastic for families. The World of Beatrix Potter attraction brings all her tales to life. At Brockhole on Windermere you can enjoy the famous adventure playground, paddle in the lake, and explore the fabulous Mawson designed gardens. Fell Foot Park, a Victorian Park with substantial access to the lakeshore, offers fine picnic areas, a cafe and rowing boat and kayak hire making it an ideal day out for families. The award winning Lakes Aquarium, set on the lakeshore, has the UK's largest collection of freshwater fish. A visit also wouldn't be complete without travelling on the Lakeside and Haverthwaite Railway. You can take a return journey or combine your trip with a lake cruise or a visit to the Wray Castle, whose indoor activity rooms, natural playground and spacious grassy area on the lakeshore, make it a perfect destination whatever the weather. 
There are also many historic houses, museums and gardens around Windermere. Beatrix Potter's Hill Top and Gallery is a great place to find out more about this children's author, artist, farmer and conservationist, who was so inspired by the Lake District. Overlooking the lake, Blackwell Arts and Crafts house has fine examples of decorative arts, furniture and objects inspired by nature. English Heritage's Stott Park Bobbin Mill is a fully-working Victorian mill which is worth visiting, while the National Trust's Townend is a typical Typical Lakeland farmer's house from the seventeenth century with original interiors. At Windermere Jetty you can learn more about boat-building in the Lake District and enjoy stunning views over the lake from the cafe. Graythwaite Hall Gardens have a delightful Arts and Crafts garden, laid out in the late nineteenth century, and Holehird Gardens offers a huge variety of alpines, heathers, specimen trees and shrubs maintained by the Lakeland Horticultural Society.